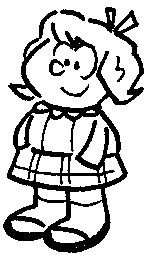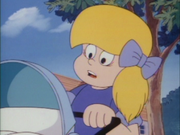 Marcy is the best friend of Iggy Nutmeg.
Heathcliff and the Catillac Cats
She is naive, but a sweetheart. She enjoys playing with dolls and having tea-parties. She tends to to get crass with Heathcliff when he gets into trouble, but otherwise, she spoils hem rotten by heading him milk from a baby bottle and rides min in her baby stroller. He enjoys this, but tends to get teased by everyone for being treated like a baby.
Episode List
Heathcliff and Marmaduke (1981-1984)
Heathcliff and the Cadillac Cats Season 1 (1984-1986)
Heathcliff and the Cadillac Cats Season 2 (1986-1988)
Gallery